2017 China Huge Environmental Inspection Takes Better Market Structure Disruptive Significant!
¡2017 China Enorme Inspección Ambiental Toma Mejor Estructura De Mercado Significativo Perturbador!
China Government: Ministry of Environmental Protection, Director Cui Shuhong strongly disagrees with the statement that the strictly enforced environmental protection laws will affect the economic and social development and result in rising prices of raw materials. Human beings and nature are symbiotic relations, and the harm to nature will ultimately hurt the human beings ourselves. The environment protection should be considered in the long run, in the whole account and in the consolidated account.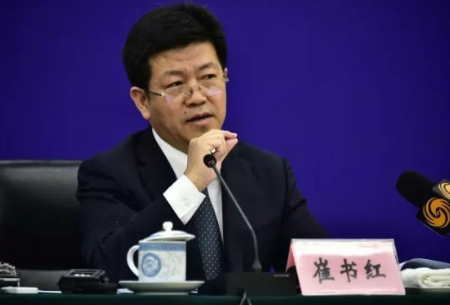 Recently, some companies said that their raw material suppliers were forced to stop production "for environmental reasons", which may result in an output loss equivalent to 300 billion yuan, equal to $50 billion.
In the past, some enterprises illegally pollute, reduce the cost of environmental protection and even some do not devote money to environmental protection and the bad companies deport the good ones. This seriously undermines the market competition and hinder the optimization and upgrading of the industrial structure. Director Cui Shuhong said strict environmental enforcement, on the one hand it solves some environmental problems around the people, improve the quality of the environment; the other hand, it also promotes economic restructuring, accelerates the conversion of old and new kinetic energy. All the regulation according to law have become the norm, all of enterprises should adapt to this normality and develop the habit of conscientiously observing environmental protection laws and regulations.
Cui Shuhong added: "intensify environmental protection efforts, expel bad money, purify the market environment, promote economic restructuring, improve the quality of economic development and safeguard the rights and interests of the general public. "
We Beijing Exquisite International Development Co., Ltd., have been adhering to the principle of protecting both the environment and economic development, strictly demands on ourselves, improve technology and experience, reduce costs, produce excellent conveyor belt, strive to accomplish the mission of our company, and strive to fulfill the heavy social responsibility, we are walking forward on the innovative green road!
Gobierno de China: Ministerio de Protección Ambiental, Director Cui Shuhong está en total desacuerdo con la afirmación de que las leyes de protección ambiental estrictamente aplicadas afectarán el desarrollo económico y social y resultarán en el aumento de los precios de las materias primas. Los seres humanos y la naturaleza son relaciones simbióticas, y el daño a la naturaleza en última instancia dañará a los seres humanos a nosotros mismos. La protección del medio ambiente debe considerarse a largo plazo, en toda la cuenta y en la cuenta consolidada.
Recientemente, algunas compañías dijeron que sus proveedores de materias primas se vieron obligados a detener la producción "por razones medioambientales", lo que podría resultar en una pérdida de producción equivalente a 300 mil millones de yuanes, equivalentes a $ 50 mil millones.
En el pasado, algunas empresas contaminan ilegalmente, reducen el costo de la protección ambiental e incluso algunos no destinan dinero a la protección del medio ambiente y las empresas malas deportan a los buenos. Esto socava seriamente la competencia en el mercado y dificulta la optimización y mejora de la estructura industrial. Director Cui Shuhong dijo que la aplicación estricta del medio ambiente, por un lado, resuelve algunos problemas ambientales en torno a las personas, mejora la calidad del medio ambiente; Por otro lado, también promueve la reestructuración económica, acelera la conversión de energía cinética antigua y nueva. Toda la regulación según la ley se ha convertido en la norma, todas las empresas deben adaptarse a esta normalidad y desarrollar el hábito de observar concienzudamente las leyes y reglamentos de protección ambiental.
Cui Shuhong agregó: "intensificar los esfuerzos de protección ambiental, expulsar dinero malo, purificar el entorno del mercado, promover la reestructuración económica, mejorar la calidad del desarrollo económico y salvaguardar los derechos e intereses del público en general. "
Beijing Exquisite International Developent Co., Ltd., nos hemos adherido al principio de proteger el medio ambiente y el desarrollo económico, exigimos estrictamente a nosotros mismos, mejorar la tecnología y la experiencia, reducir los costos, producimos una excelente cinta transportadora, esforzarnos por cumplir la misión de nuestra empresa y esforzarnos para cumplir con la gran responsabilidad social, ¡estamos avanzando en la innovadora carretera verde!